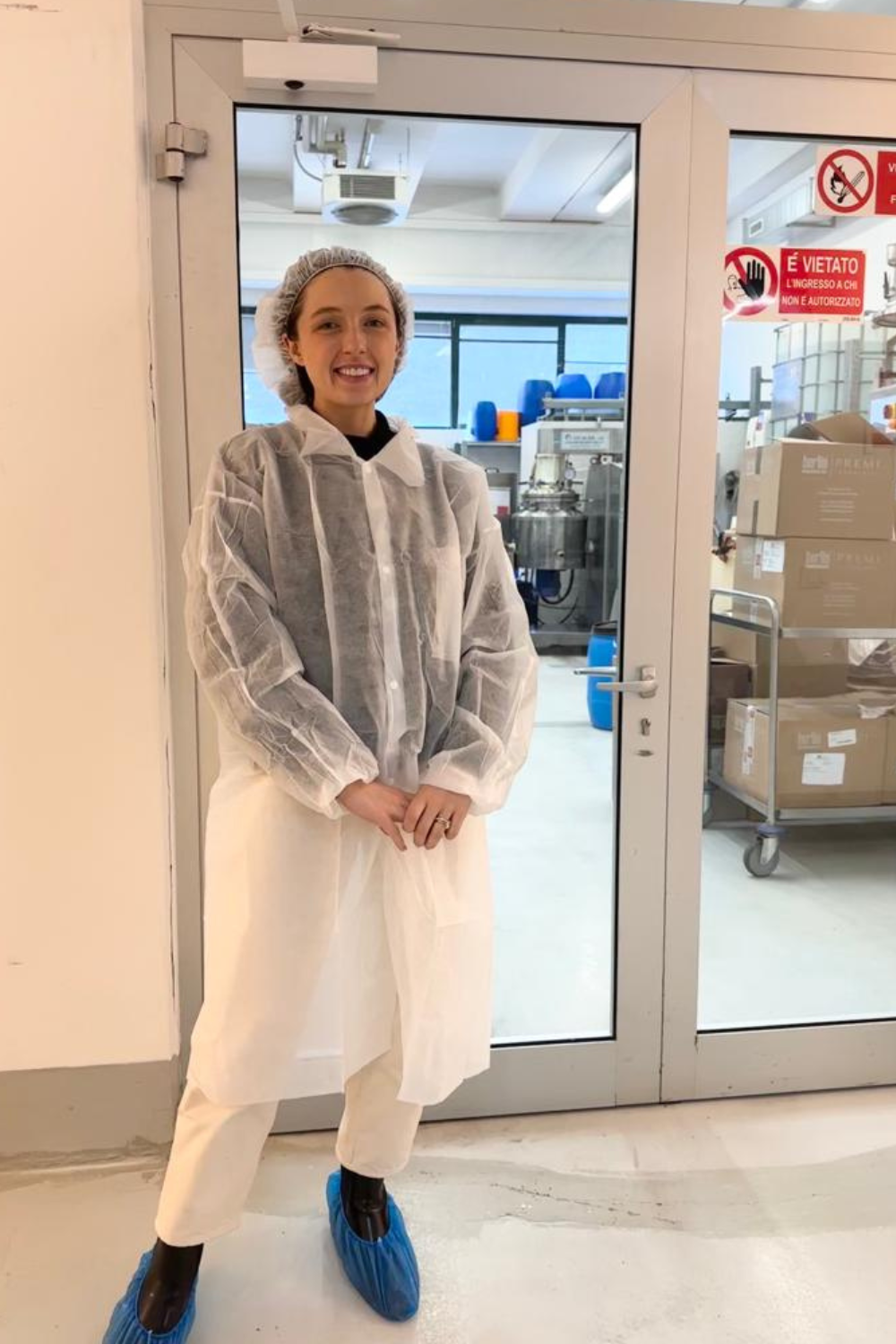 This month's newsletter has come at such an exciting time for the brand!
I am just back from visiting our lab in Northern Italy, where I watched our products being filled by hand into their final packaging. Our glass bottles are sourced from a supplier near Milan and transported up to our lab at the foot of the Dolomites for filling. The lab's location in such a breathtakingly beautiful and natural place, allows them to source many of the ingredients for our products from nearby suppliers, instead of flying them in from around the world.
The products are freshly made (I watched the moisturiser, cleanser and serum be produced and filled) and filled instantly for ultimate potency and to lock in freshness. The filling team produce 3,000 units per day with their semi-automatic machine and up to 15,000 units with their fully automatic option.
The lab is run by a Doctor with 35 years' experience in creating skincare products and supplements. Her vast knowledge and experience of formulating is invaluable at every step of the process.  As well as watching the products being filled, we took the opportunity to discuss potential future products and sample some new formulas and fragrances – Tuscan cucumber and mandarin & vanilla were some of my favourites!
We are starting to speak to select retailers for The Face Planner in the UK, Europe and the US which is exciting and have a couple of pop-up events planned for the next month. I can't wait to get our products in front of more people!
Follow along on Instagram and Tiktok for more updates in March.
Love,
Emma x