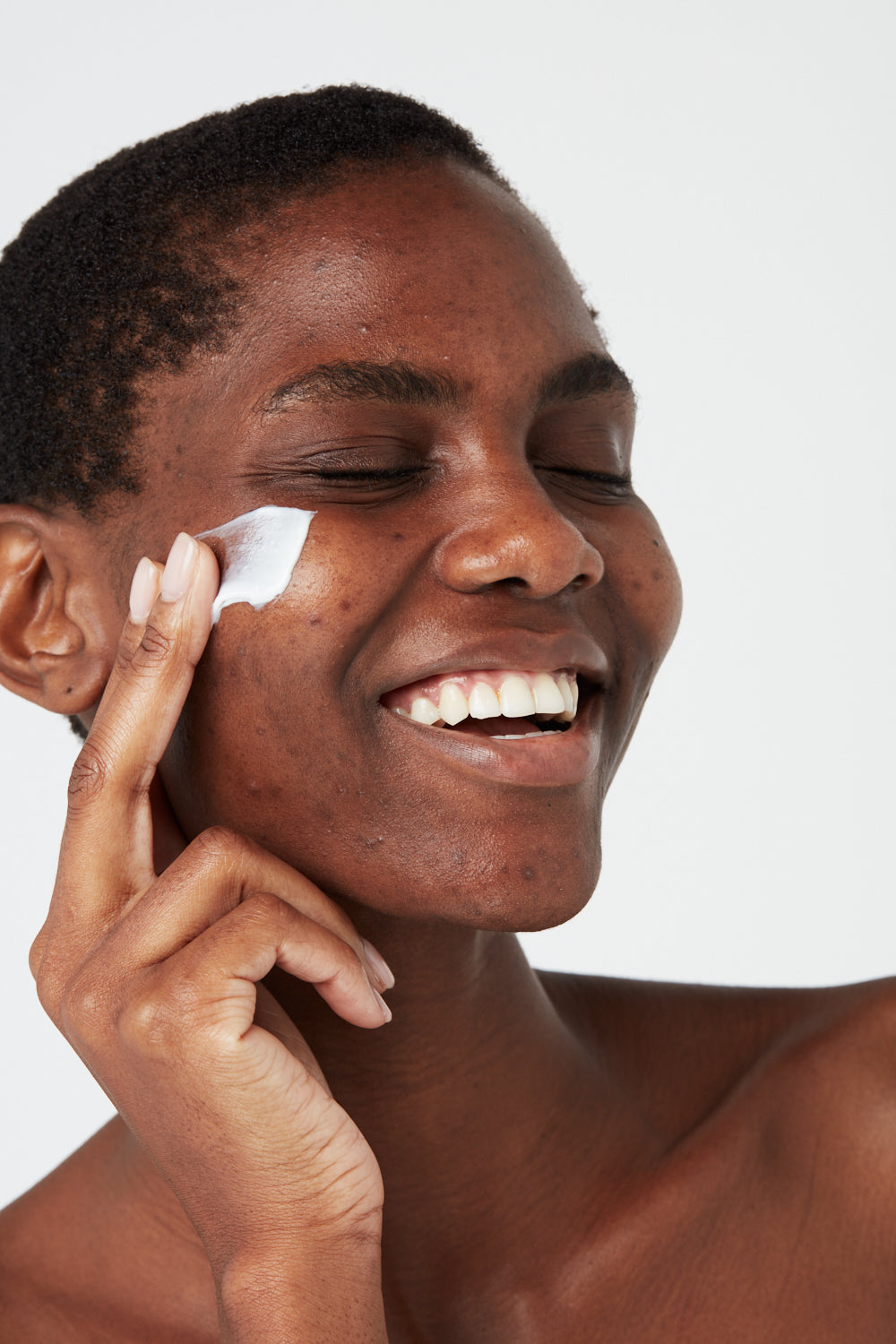 Patience is a virtue, they say, and no more so is the case than when it comes to getting married. You've patiently waited for the ring, you've persevered to find the perfect wedding dress, and we're here to tell you that you need to allow time to get the best results from your pre-wedding skincare routine too.
An overnight quick fix to reaching all your skincare goals just doesn't exist, no matter what some products falsely claim. Everything your skin needs to look its healthiest yet can't just come from one product, or even one ingredient, it takes a routine. That's not to say you won't see some instant results from a new regime, but the truth is you need to allow at least 3 months to get the best results.
To understand why, you have to look to the science of the skin's renewal system - commonly referred to as skin cell turnover. This is the cycle it takes skin cells from the bottom layer of your epidermis to reach the top and slough away revealing new skin cells underneath. The time it takes this regeneration cycle is the time it takes for you to start seeing benefits, as the new skin cells that reach the surface are the ones that would have been treated to the nourishment of your new products.
For young people getting married in their 20s or 30s, this will take approximately 30 days, but it varies from person to person. The speed at which skin renews itself slows down with age, and hormones, skin conditions and stress can also have an effect – take note of the latter. 
While you'll see an improvement in your skin after one cycle, you need to allow some skincare products a few skincare cycles (at least 3 months) so that the skin actives that work deeper within the layers of your skin in the dermis have time to take a biological effect. These are typical ingredients that need to work harder to combat signs of premature ageing, like pigmentation brightening vitamin C and line erasing vitamin A (or retinoids).
Focus on using your skincare correctly and consistently and you'll see the fastest results. Planning a wedding alongside daily life is stressful, we get it, so it can be tempting to skip powerful skincare steps, especially when bedtime is looming. Don't, no matter how tired you are, and your skin will thank you for it.
So you know you're on the right track, here's a skincare timeline so you know how long it takes for your skincare products to take effect…
What to Expect Instantly
While we've told you to be patient some skincare products will give you immediate skin renewing results, such as…
Refreshed Skin Texture
Washing away sweat and excess oil your skin builds up during the day, as well as the daily aggressors such as dust, dirt and pollution your skin is subjected to will immediately leave your skin not only feeling, but looking renewed. Our cleanser goes the extra beauty mile, leaving skin feeling comfortably soft, thanks to the hit of hydration from niacinamide and panthenol that draws water to the skin. 
Bright and Smoother Skin
Exfoliating dead skin cells can also show fast results, especially if you've been skipping this vital step in fading dullness. Our toner contains AHAs (glycolic and lactic acid) that break down the dead skin cells on the skin's surface leaving you with smoother, brighter skin in an instant. 
Better Hydration 
Skincare products that are packed with hydrating actives will also make an immediate difference leaving it softer and supple in seconds. Both our lightweight serum and gel-cream moisturiser are packed with hyaluronic acid that pulls moisture to the skin and can hold 1000 times its own weight in water. 
Eye-awakening
Eye creams with caffeine, like ours, can have an instantaneously effect de-puffing the eye area. Just like your morning cup wakes you up, caffeine stimulates blood flow waking up the skin. It also constricts blood vessels, decreasing inflammation forming a temporary tightening effect and easing the swelling. 
What to Expect After One Month
You should be taking your new skincare routine in your stride by now, and because your skin's been treated to its new routine for one full renewal cycle it's started to take effect…
Well-hydrated and Plump Skin
You'll find not only low-molecular weight hyaluronic acid in our serum, but high-molecular too. Simply put, this means it not only plumps the outer layers of skin, but it's able to hydrate at a deeper level leaving you with next-level hydrated skin. And well-hydrated skin leads to fewer lines. 
Radiance Renewed
The skincare active the experts swear by, Vitamin C (found in our serum), will have started to take effect boosting collagen production for a more youthful complexion, but also brightening dull, lacklustre skin leaving it looking luminous.
Revitalised Eye Area
The stresses of everyday life and visible signs of ageing that show up in the form of puffiness, dark circles and fine lines and wrinkles will all start to look less prominent. Caffeine and peptides will have you looking bright-eyed, the boost of hydration from squalene and ceramides will eliminate dehydration lines and vitamin A will have stimulated the production of collagen and elastin that leads to smoother fine lines.
What to Expect After 3 Months
This is when the long-term effects of using active ingredients start to really kick in, and you'll see the best results that are ongoing…
Fine Lines Reduced
A skincare routine packed with ceramides, peptides and hyaluronic acid will leave you with a continuously stronger skin barrier and well-hydrated skin that looks plumper, youthful and glowy. A smoother complexion is the perfect canvas for special day make-up that stays looking flawless.
Softening of Dark Spots and Pigmentation
The combination of skin-brightening actives, vitamin C in your serum, glycolic acid in your toner and azelaic acid in your cleanser, will all have worked together to see a softening of uneven skin tone, dark spots and discolouration. 
Breakouts and Blemishes Diminished
Deeper pore cleanses from our weekly mask, combined with our regular AHA exfoliation will see skin become clearer, banishing congested pores leading to less frequent breakouts – if any at all.