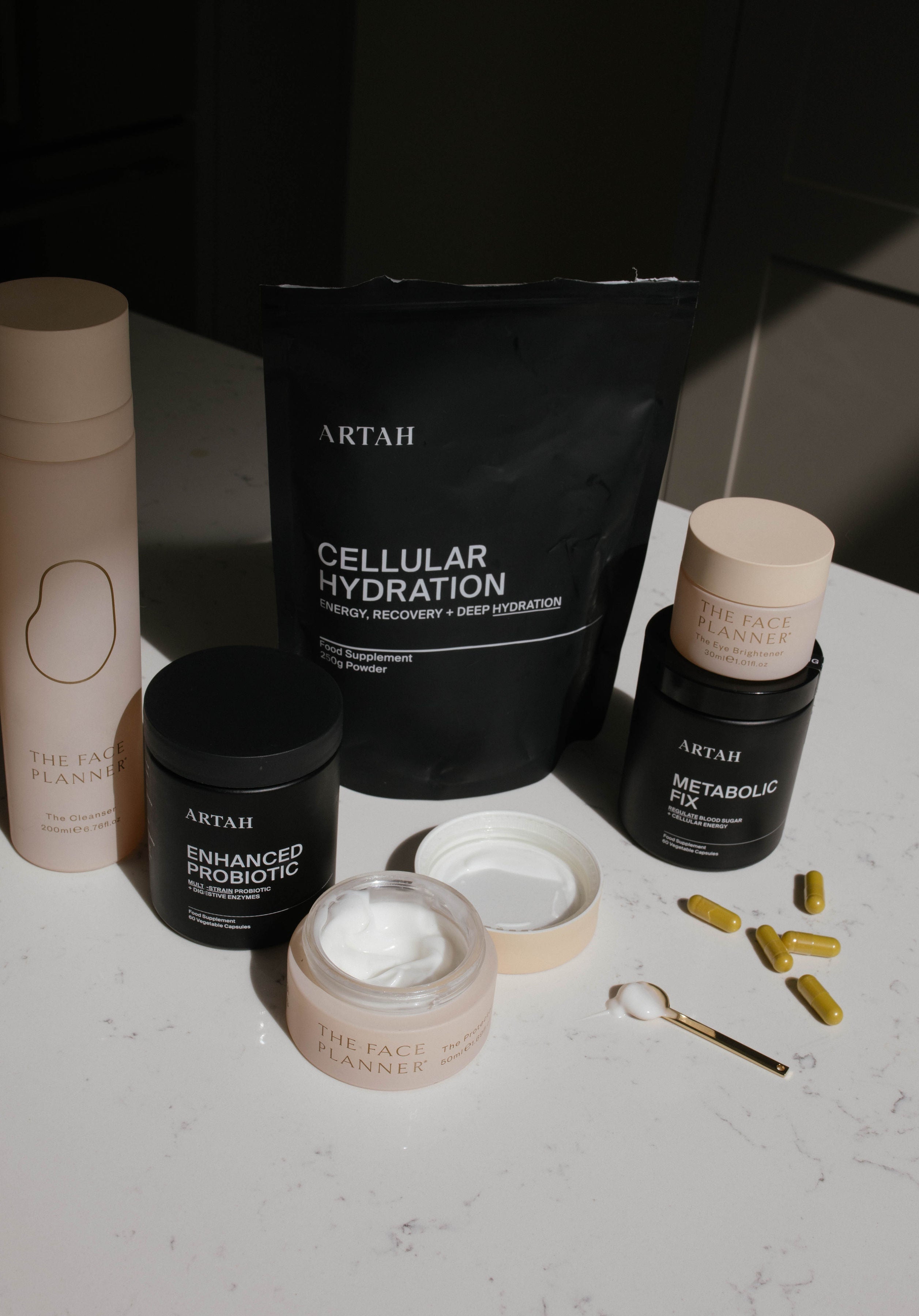 From dealing with stress and disrupted sleep to eating the best foods to boost your bridal glow. This is your expert approved guide to the health habits to adopt to have you looking, and feeling, your best on your big day.
It's no secret that planning a wedding is stressful. Throwing the biggest party ever coupled with making a lifelong (hopefully) commitment, it's a big deal. In fact, a recent survey  found that 96 per cent of engaged couples find the whole getting married thing incredibly stressful. 
Stress has a knock on effect on many aspects of our lives. Feeling anxious? Pass the biscuit please. Worried about the never ending wedmin? Hello sleepless night. Reaching burnout? Here's a dose of flu. Saying I do tomorrow? That'll be an untimely blemish for you. 
Your physical and mental health should not suffer at the hands of a seating plan or colour scheme. Adopting the right eating and stress busting habits into your daily life are the cornerstone for keeping healthy - in mind, body, and yes soul - but they shouldn't require a lifestyle overhaul. 
One woman who knows more about staying healthy even when life gets hectic is Rhian Stephenson. She headed up boutique fitness brand Psycle for seven years before leaving the spinning company to set up wellness brand Artah. Now, she's fully dedicated to giving people the tools they need to maintain year round healthy habits. 
We sat down with Stephenson to find out her easy lifestyle hacks for feeling great, whatever life throws at you. 
ADOPT HEALTHY HABITS EARLY
Two months prior to the big day to be precise. If you're already fairly happy with your health and energy Stephenson recommends honing in on habits that will make you feel great eight weeks before you walk down the aisle, "this way you'll feel great, keep resilient and create a sense of calm." 
If you suffer with chronic conditions such as IBS or eczema that can get worse with stress then she suggests starting as soon as possible, "you don't want to put undue pressure on yourself to try to fix something big in the month before your wedding." 
SLEEP MORE SOUNDLY
If waking up in a hot sweat thinking you've accidentally put your aunt next to her ex-husband in the seating plan then it's time to take some action. Plus, studies show that poor sleep can affect our ability to produce essential components of our immune system which can leave us more vulnerable to infection. Take note of Stephenson's top tips for setting a racing mind and thank her when you arrive in the land of fitful slumber.
- Remove, or reduce, stimulants from your diet. Excess caffeine and sugar are major culprits for keeping us up at night.
- Cut back on alcoholic nightcaps. Whilst it takes the edge off temporarily, drinking booze too close to bedtime leads to rebound wakefulness through the night and will seriously impact your ability to get to sleep. 
- Take a tech free walk. An evening stroll without any stimulant from your phone or gadgets can help bring cortisol down and help you switch off. 
- Take a botanical sleep aid. Sleep Tonic contains natural sedatives and anxiolytics to help you calm down and switch off. 
BOOST YOUR IMMUNE SYSTEM
Nobody wants to be sneezing their way through the speeches or having a coughing fit whilst cutting the cake. Stephenson recommends proactively taking an immune supplement in the lead up to your wedding, regardless of whether you feel rundown at the moment. Key vitamins and nutrients that bolster immunity include  Zinc, Vitamin C, Vitamin A and Quercetin. Take check of your diet too, "sugar and alcohol can both suppress the immune system," says Stephenson. 
EASE YOUR ANXIETY WITH THE RIGHT FOODS
"If your blood sugar is on a roller coaster, then you'll be fuelling your anxiety without meaning to," says Stephenson. She recommends starting with a food audit, or keeping a food diary for a week to see if you're "fuelling yourself in a way that will contribute to a stable and positive mood.".  Things to note: do you start the day with sugary  foods? Are you getting enough protein? Are you seeing big dips in energy and surges in cravings at a certain time of day? 
Start the day with protein. Eggs, salmon, nuts, whatever you fancy but Stephenson suggests aiming for at least 20 grams as this will "help balance your metabolism and energy." Alongside protein try to include lots of phytonutrients which are found in colourful fruit and veg; they are packed with antioxidants which are great for protecting the body and keeping it healthy. 
Take a supplement. B Vitamins and Magnesium are great for managing stress levels and Stephenson always recommends her clients take Omega-3 fatty acids which help support overall health. Consistency is key when it comes to taking supplements. "Be diligent and start early," says Stephenons, "some you can feel right away, but some will give you the full benefit after a few months, especially if you're addressing skin or a chronic issue." 
Avoid alcohol. Sorry but "alcohol contributes to anxiety, poor energy, gut disturbances and poor sleep,", if you struggle with these things anyway then cutting out, or at least back, on alcohol consumption can be transformational. It doesn't have to be forever but a break to help you reset can be a great way to set you on track for building lifelong healthy habits. 
GET GLOWING SKIN FROM YOUR DIET
"Skin turnover takes months, so expecting to see a drastic change in overall skin quality the days before your wedding is unrealistic," says Stephenson. Which brings us back to the beginning, start implementing healthy habits early and you'll reap the rewards later on. 
"For great skin, you need to think about the following: fats (for skin quality/barrier integrity), fibre (for elimination of toxins), nutrients (for cellular turnover), and hydration, for obvious reasons," says Stephenson. If great skin is your goal then consider a diet that is predominantly plant based with lots of good quality fats, fibre and lean proteins. Stephenson's glowing skin shopping list includes: salmon, avocado, sardines, turkey, eggs, yellow, red, orange and green vegetables and fruits, flaxseeds, green tea, liver (if you like it! but only in moderation), walnuts, pumpkin seeds, tahini and beans. Enjoy! 
If you're pressed for time and suffering from dry skin or redness all is not lost.  In the weeks leading up to your big day, make sure you're drinking plenty of good quality water, avoid excess caffeine, alcohol and sugar, all of which can impact hydration and inflammation. Stephenson's top tip for a radiant complexion? Add a fresh juice into your day. Her go-to recipe for glowing skin is: beetroot, carrot, cucumber, celery, lemon, kale, and ginger. Yum!