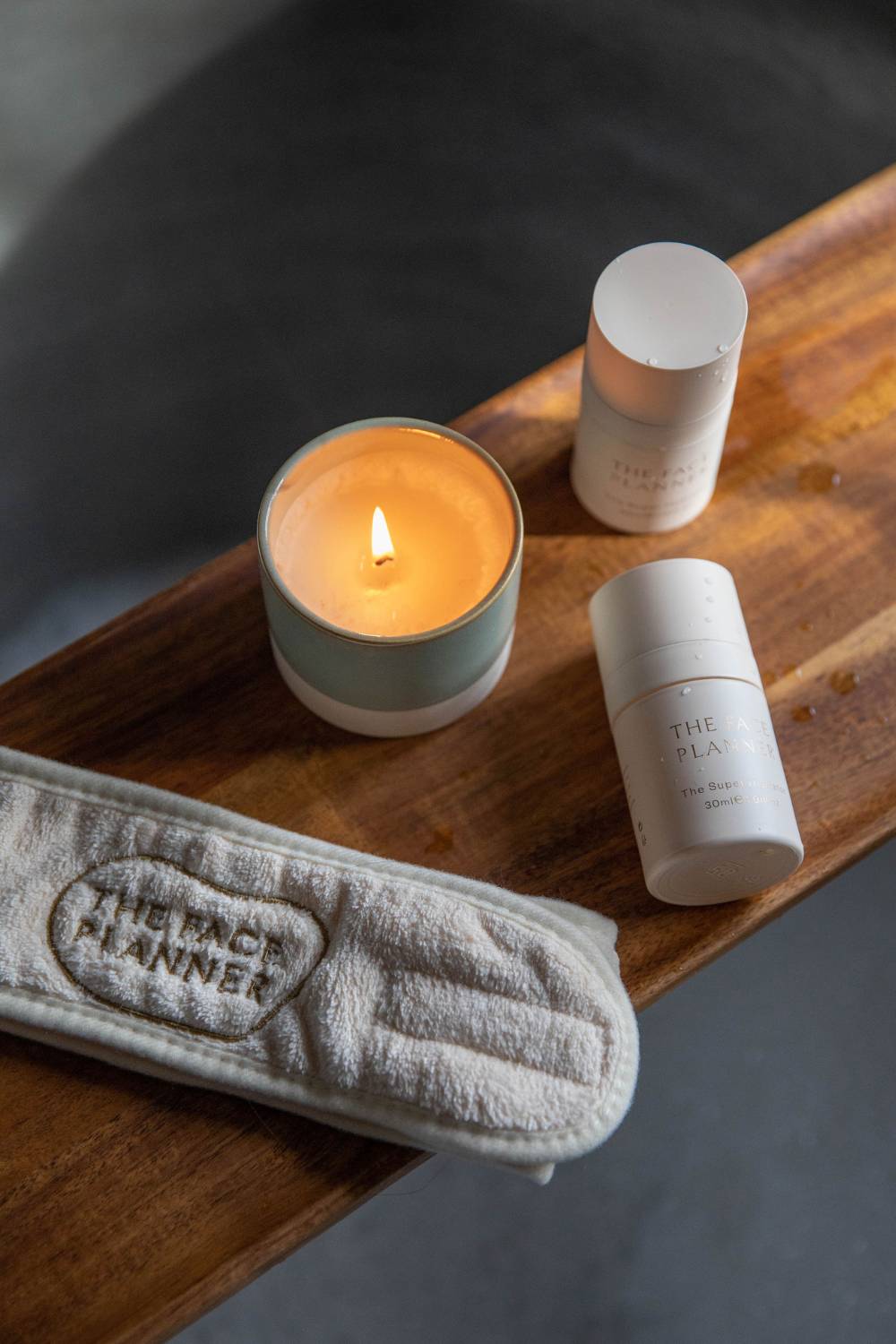 Most of our customers start by using our products as a daily skincare routine, but by creating more of a ritual around your skincare you'll begin to see even better results. Here we share 5 top tips to bring you a moment of calm amongst the madness each day.
1. Take time to massage your skin
This is incredibly therapeutic and relaxing. Facial massage increases blood flow to your skin and kick-starts your lymphatic system. We recommend doing this with The Super Hydrator or The Protector on clean skin.
2. Inhale and exhale deeply
We made a conscious decision to include scent in our products to relax the nervous system. Just a couple of deep, slow breaths will help to calm your mind.
3. Ditch the electronics
Use your skincare routine as a time to signal to your brain that it is time to relax and prepare yourself for a good night's sleep. Keep your phone away and take time to massage product into your 'tech neck'.
4. Try a hot cloth cleanse
Using a muslin face cloth when cleansing makes the experience more luxurious while promoting gentle exfoliation and the draining of toxins. We love the Eve Lom muslin face cloths.
5. Take time for yourself
It might not be possible everyday, but your skincare routine is a great way to take some time to yourself. Have a bath, turn down the lights, light a candle and show yourself some self-love this week.