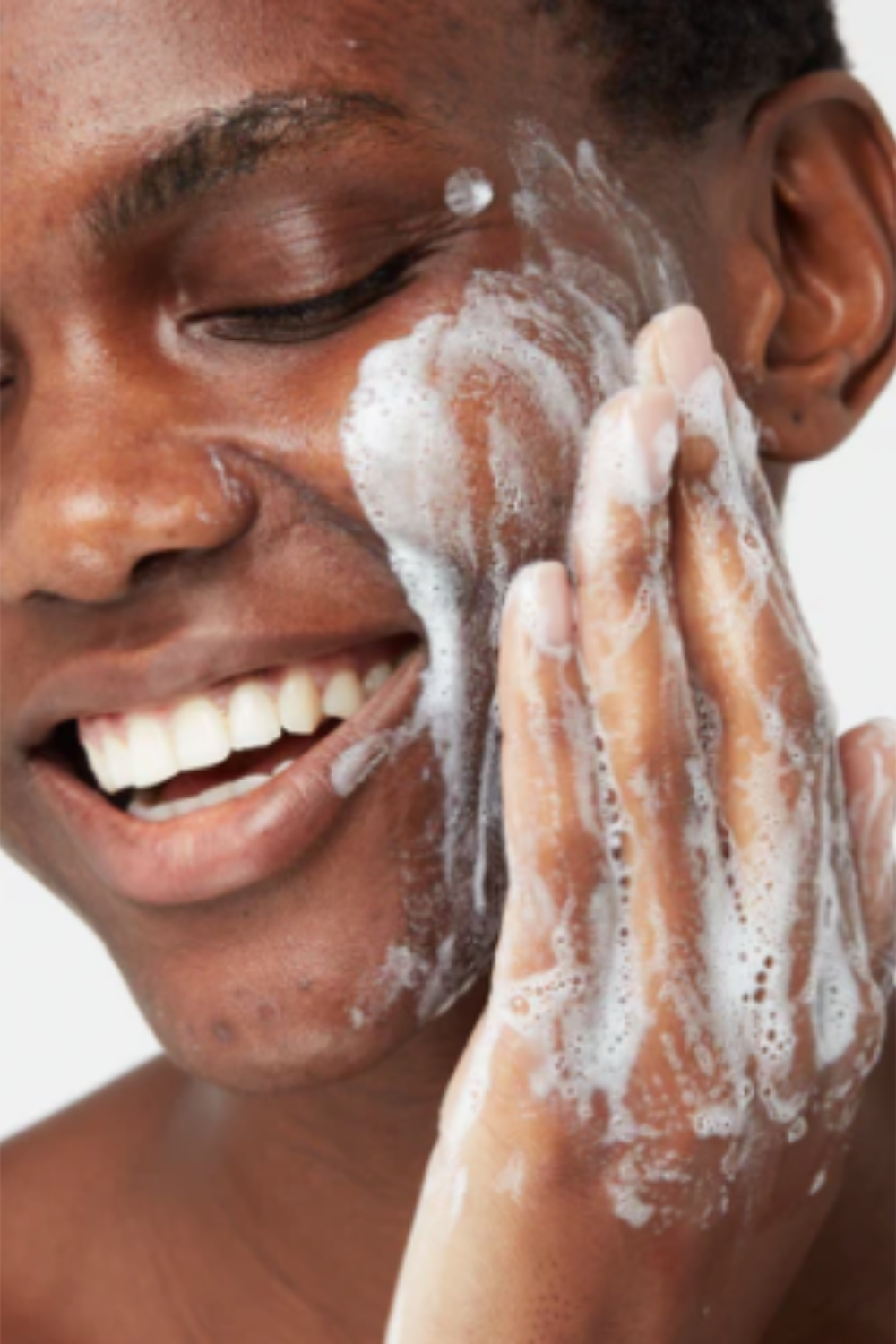 Lymphatic drainage is the beauty buzzword that promises a tighter, more sculpted face. Here's everything you need to know about the at home face workout.
Lift! Tone! Sculpt! No, we're not talking about another grueling F45 workout, but we are talking about the results of an at home lymphatic drainage facial massage. At home what? Lymphatic drainage. Yes, we know, lymphatic drainage sounds like something the plumber deals with, but before you rush to check the sink know this; armed with the knowledge and the right techniques jaws can be tightened, puffiness reduced and cheekbones sharpened. 
What is lymphatic drainage? 
Our lymphatic system is responsible for removing toxins and fluids, improving the circulation of nutrients and even helps our immune system fight infection. So while you might not have even heard of your lymphatic system, it's playing a vital role in keeping you healthy, right now. The thing is, for our lymphatic system to do its thing properly it needs a little helping hand. That's where lymphatic drainage comes in. "The lymphatic system is the only circuit in our body that doesn't have its own pump," says top London facialist Katie England. Think about it, blood is pumped around the body by the heart and your lungs are in charge of keeping air flowing through your respiratory system. Your poor old lymphatic system though, that's pumpless. "Movement, and in this case, massage are key to stimulating your lymphatic system and keeping everything flowing," notes England who incorporates lymphatic drainage into her bespoke facials. 
As well as the internal benefits of keeping our lymphatic system freely flowing, there are many external benefits too. "With regular lymphatic drainage facial massage you can expect improved blood flow, stronger facial muscles and a reduction in wrinkles and dark circles," explains England. We're reading that as a tighter, glowier complexion. "Yes," says England, "it can also improve skin tone and the appearance of scars, reduce the signs of fatigue and puffiness and help in cell renewal." The best part? The results are at your fingertips, literally. 
How to build lymphatic drainage into your skincare routine
Start early. "I would encourage everyone to build lymphatic drainage massage into their routine as soon as possible," advises England, who recommends starting (if possible) 12 months before your wedding day since training your facial muscles takes time. However, if time is of the essence don't panic. "A facial three days before your wedding and some self-massage the night before will garner results seen on the day." 
Don't overcomplicate things. "A quick and easy way to start building any habit is to add it to something you do already," says England. Her method of choice? Massaging while cleansing. "Use a cream or oil product that you usually use for cleansing and really work those products in," by massaging every part of the face in an upward motion you'll be getting the full effect of the cleanser as well as the draining effects of the massage. Alternatively England suggests taking 5-10 minutes post cleanser to really work an oil or serum into the skin taking care to tap under the eyes and along the jaw and cheekbones. Don't forget about tools. Facial cupping, dry brushing and gua sha are all brilliant additions to your skin routine to help drain toxins and stimulate the skin. 
Remember that results won't be instant. Although you can see the effect of 30 or 40 minutes of focused sculpting massaging immediately, you're unlikely to spend that long massaging your face. Results are cumulative so a little every day is better than a lot every once in a while. England recommends tracking your progress by taking photographs of your face along your lymphatic drainage journey.
Book in with Katie England at https://katie-england.com