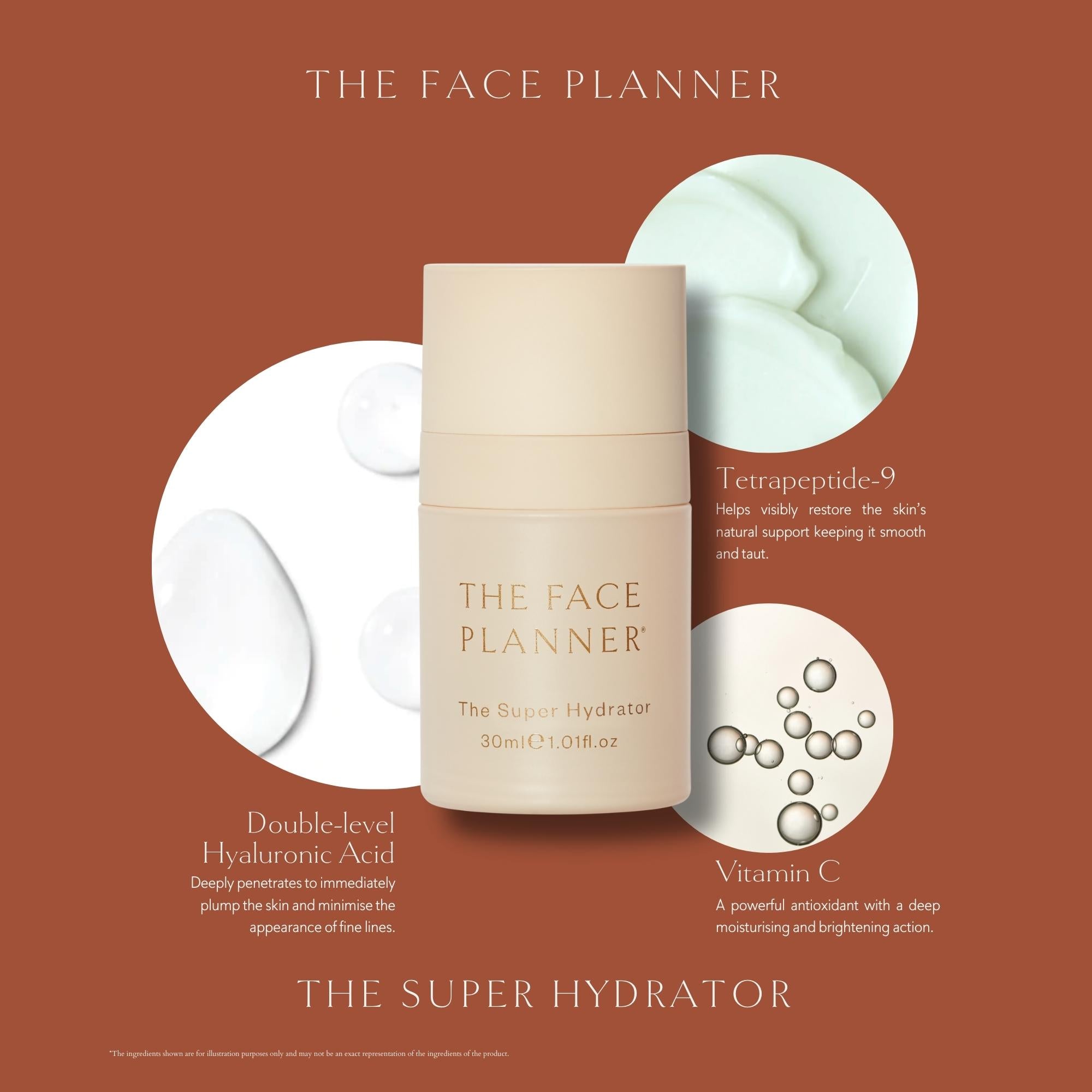 Five real women share their skincare stories and reveal the one product that changed their skin for the better.
For most of us our skincare routine rarely changes.  Whilst our TikTok and Instagram feeds are flooded with 10-step skincare regimes, the reality looks very different. Cleanse, tone (when we remember), and moisturise probably sounds more familiar. In fact, a simple, stripped back skincare routine is what dermatologists recommend. Using a few hardworking products morning and night will keep your skin in check, and crucially, avoid skin care overload - something which can disrupt your skin's natural functions.
However, there are some moments in life when you want your skin to be a bit, well, better. Your wedding day, for example, a big birthday perhaps. These are the sort of milestone days when you want people to say 'you look great' or, 'you're glowing', and most importantly, you want to feel good about your skin. 
Think of your cleanser and moisturiser as the bookends of your skincare routine. Necessary and important yes, but they won't target specific skincare concerns. For that you need a serum. From dryness and pigmentation to fine lines or lack of glow, serums contain targeted skincare ingredients to address myriad skin concerns. They are lightweight and typically stronger than a moisturiser, which means they are able to penetrate the skin much deeper than your face cream. A good serum then, is the secret to a glowing complexion. 
We decided to put this theory to the test. We challenged five women with looming milestones to switch up their skincare routine, add in products they didn't usually use and track the changes they saw in their skin. The results were surprising and convinced us that there is one product we really, really need to add into our daily skincare regime. 
WHO: Patricia O'Dwyer, a 30 year old Content Creator from Buckinghamshire
HER MILESTONE MOMENT: Wedding day
HER SKINCARE STORY: "My skin isn't particularly problematic but it can get quite dry and dull, especially when I'm stressed. Considering I've been planning my wedding and have a young child my beauty regime was taking a back seat. Definitely no time for facials! 
I'm usually quite reluctant to add new skincare products into my routine. I'm worried harsh products will upset my usually calm skin. My everyday skincare routine involves a day and night cream and SPF50 every day of the year come rain or shine. Plus, I use a chemical peel once a week. 
With my wedding fast approaching I wanted to get my skin looking brighter and more hydrated. The fact that The Face Planner products are all made in conjunction with a dermatologist made me feel safe in the knowledge that they wouldn't be too harsh, plus they seem really natural.
I started using The Face Planner skincare routine in the lead up to my wedding. It was easy and simple to follow, which was ideal considering I'm time poor. But because it involves an in depth step by step product process to follow (discover the six skincare steps here), it felt more luxurious than what I'm used to. 
The main change that I've noticed is that my skin is definitely more hydrated. I'm putting this down to The Super Hydrator (a potent serum with hydrating hyaluronic acid, brightening vitamin c and barrier boosting tetrapeptide-9). Since using this everyday my skin is noticeably brighter." 
WHO: Jess Leonard, the 36 year old is a London based graphic designer
HER MILESTONE MOMENT: Wedding day
HER SKINCARE STORY: "I'm Australian and my skin is always better when I can get a dose of sunshine and the ocean. It struggles living in London! I've never really had much of a routine. My oily skin is temperamental, it can be fine for long stretches of time and then I'll randomly break out for a bit. It's hard to plan for.
When I was planning for my wedding - a destination wedding, no less - I had a lot of external stress. My skin did not respond well. I broke out, it was red and it was taking a long time to heal. 
As well as helping to steer my skin towards how I wanted it to look for my wedding day, the set routine that comes with The Face Planner products became a really important part of my day, it was almost like a ritual. It's encouraged me to view skincare as self-care and I've kept up a more thorough skincare routine post wedding day. 
It took about six weeks to really start noticing changes. It felt softer and my complexion was more even. I've recently had another flare up, but using The Face Planner consistently has taught me to be patient with my skincare and give it the time it needs to recover." 
WHO: Arianna, a 28 year old project manager from Novara, Italy
HER MILESTONE MOMENT: TBC
HER SKINCARE STORY: "A year ago I was really struggling with acne, my skin was oily and blemish-prone. My skincare routine used to be really chaotic, I used a lot of different products inconsistently. 
There were two things that drew me to The Face Planner. Firstly, the fact that all the products are made from premium ingredients sourced from local suppliers, it's something important to me but hard to find in skincare. Secondly, having a set skincare routine. The step-by-step process means I now use a few specific products consistently and my skin texture is all the better for it, it's clearer, plumper and even glows. Plus, the routine and delicious scent feels as though I'm pampering myself, it's a really luxurious experience. 
Since doing The Face Planner challenge I've now created myself a skincare routine. It looks like this: a cleanser for sensitive skin, a niacinamide serum, a water-based moisturiser and The Super Hydrator. The Super Hydrator honestly does magic things to my skin. It's not heavy at all and the vitamin C and hyaluronic acid truly seem to brighten it." 
WHO:  Rosalind Alcazar, the 42 year old photographer lives in London
HER MILESTONE MOMENT: Wedding day
HER SKIN STORY: "Originally we had planned to get married last September but we had to rearrange the date to 2024. Happily I had a good friend getting married at Dreamland in Margate so I used that as the target for measuring how my skin had changed. 
I'd never changed my skincare before a big event but I was keen to try The Face Planner because I loved the idea that a five step programme could encourage glowing skin in time for my wedding day, plus the products cater for sensitive skin.
I realised over lockdown that I was using too many products and this was causing redness. I'm always on the lookout for products that can help minimise some visible scarring I have, and of course create that youthful glow. 
Using The Face Planner has really helped me to build a solid skincare routine. I really enjoyed having a morning and evening skincare plan and I really appreciated the simple step by step process. The products were light, hydrating and my skin responded well to them. 
I'd say that my skin really started to transform after about three weeks. It looked clearer, brighter and my redness was minimised. The eye cream in particular is really refreshing but I have to say that the product I'm still using most often is The Super Hydrator, it genuinely leaves my skin feeling hydrated,  plump and bright."
WHO: Kate Harper, a 40 year old publishing manager from Watford
HER MILESTONE MOMENT: Turning 40
HER SKINCARE STORY:  "I've been lucky enough to always have pretty clear skin but with the big 4.0 on the horizon I wanted to do something different to help my skin look as youthful as possible. 
What surprised me most about using new skincare products was how light the textures were, they didn't feel heavy on my skin at all and made my skin feel lovely. Plus, I often find the scent of skincare too overpowering so it was refreshing to use products that have a very subtle smell. 
There is one product I'm already planning to replenish. The Super Hydrator! It's my favourite The Face Planner product by a clear mile, it makes my skin look, and feel, awake every morning.